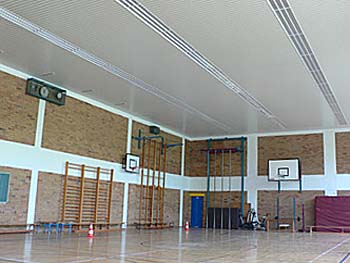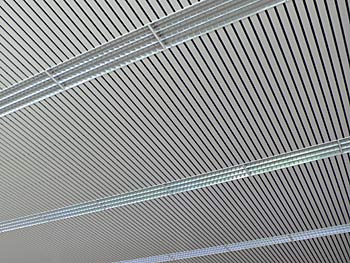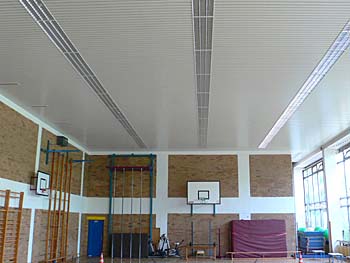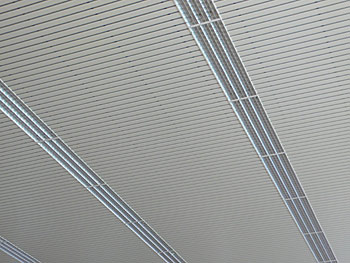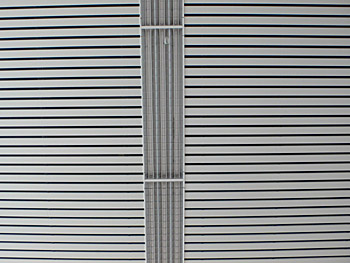 Enammeled panels, carrier rails, Nonius brackets, all made of sturdy, galvanised steel plate. All together, they form an unbeatable team for ball-games and championships and for every discipline, league, and fire-power.

The though, long-lasting qualities of dobner sports strip ceilings, however, make them a reliable sparring-partner in many other places than sports and games halls, places, where conditions are far from sportsmanlike and the walls and ceilings have to be tough enough for any challenge: pedestrian tunnels, shopping acardes, or underground railway stations, for instance.

In order to smooth the accoustic waves of rapturous applause and gales of cheering, the panels can be covered with sound-absorption material.

The high technical standard of the system, and the proffessionally trained technical and commercial customer-service team, ensure that the dobner sports strip ceiling takes top place evertyime for quality and appearance.